Services
Our services range from landscape design, installation, and maintenance for residential, commericial, state, municipal, and federal clients.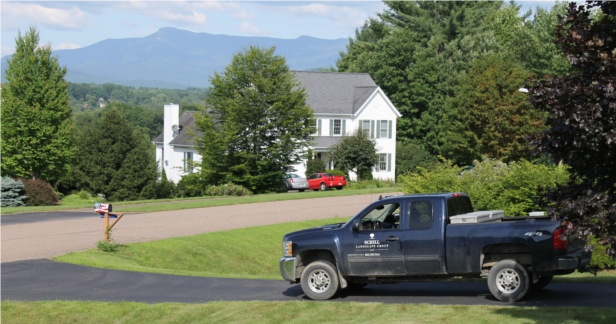 Schill Landscape Group has been in the business 20 years and continues to grow every year. We are a landscaping company that prides ourselves on finishing each job to the client's satisfaction, and to their specifications. Our friendly staff and experienced foremen provide top level services year round.
Our Team
We have a crew of 5 with 3 that are on call at all times. Our capabilities range from stonework with a mason who oversees a crew during every job; another foremen who oversees lawn installation, garden design and tree and shrub planting; and our other foremen oversees our lawn mowing, seasonal clean-ups, and bed maintenance. In the winter our full crew works together to oversee that all appropriate actions are taken in order to provide clean sidewalks and parking lots for our client's safety.